2018 Feb 1-24 Solo exhibition at De Buck Gallery, New York
     鷲見康夫個展 デバック・ギャラリー、ニューヨーク
      -Yasuo Sumi - Works on Paper, 1955-2011-
---
2017 Oct, 7 to Oct, 29 Solo exhibition at Whitestone Gallery Taipei
     鷲見康夫個展 ホワイトストーンギャラリー、台北
---
2016 Mar, 10 to Apr, 9 Solo exhibition at Whitestone Gallery Hong Kong
     鷲見康夫個展 ホワイトストーンギャラリー、香港
      -Yasuo Sumi : Autonomy through Mess-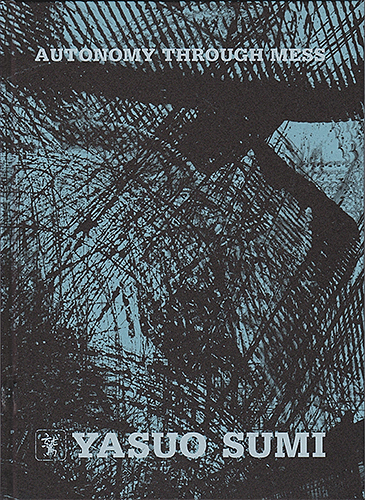 ---
2016 Feb, 18 to May, 16 Solo exhibition at ABC-ARTE Contemporary Art Gallery, Genova, Italy
     鷲見康夫個展 ABC-ARTE近代美術ギャラリー、ジェノヴァ、イタリア
      -Yasuo Sumi - Nothing But the Future-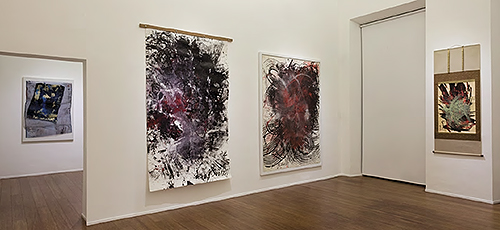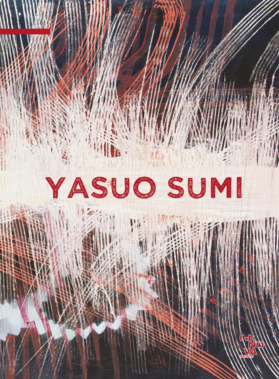 Click on the image above for information about the exhibition catalog publication.
---
2015 Oct, 12 Our beloved Master Yasuo Sumi passed away at the age of 90.
      鷲見康夫先生が10月12日に永眠されました。
2015 Oct, 3 to 31 Yasuo Sumi - Full Immersion Solo exhibition at Mazzacurati Fine Art, Ferrara, Italy.
2015 Sep, 12 to Oct, 25 2015 Jan, 28 Solo exhibition at Itami City Museum of Art, Japan.
-Enchanting Mess: Yasuo Sumi in the 1950s-
「カンヴァスよ、汚れよー鷲見康夫の50年代」コレクション展が伊丹市立美術館で開催。
2014 Nov- 2015 Jan, 28 Group exhibition at WeGallery in Berlin, Germany.
-GUTAI- Scream of matter - Shozo Shimamoto, Yasuo Sumi -
2014 Oct- Dec 25 Solo exhibition and performance (Nov 5) at Karuizawa New Art Museum.
鷲見康夫氏(89)は、「六つの個展・具体人in Karuizawa」プロジェクトに招待され、11月5日にパフォーマンスを行いました。
展示の詳細は、軽井沢ニューアートミュージアムのホームページをご参照ください。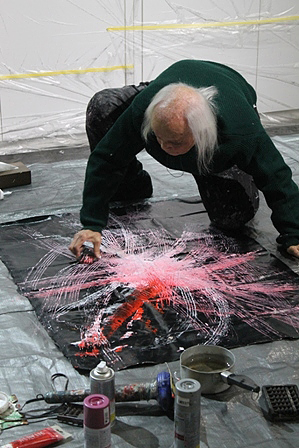 2013 Nov Solo exhibition at Whitestone Gallery, Tokyo.
2013 Jan-May -GUTAI: SPLENDID PLAYGROUND- Gutai exhibition at the Guggenheim Museum in New York.
2012 Sep-Oct -GUTAI at 32 East 69th Street- Gutai show at Hauser and Wirth, New York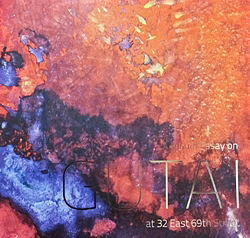 2012 Jul-Sep -GUTAI/ The Spirit of an Era- Gutai show at the National Art Center of Tokyo in Roppongi.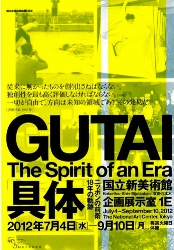 2012 Jan-Feb -Un art autre- exhibition at Christie's in Paris
2010 Oct Invited to show his works at the Gutai Exhibition in Lugano, Switzerland. The exhibition was held at Museo Cantonale d'Arte from the 24th of October to the 20th of February 2011